Come in from the cold – or from any long day at work – and slip into our faux fur robe. Soft, plush, and oh-so-cozy, it is the ultimate bath and lounging companion.
Construction
Made of 100% polyester.
Yarn-dyed fibre has incredibly rich colour that holds its vibrancy over time.
Available in unisex Small, Medium, Large and Extra Large sizes.
Imported.
Care
Machine wash in warm water; gentle cycle.
Use non-chlorine bleach when needed.
Tumble dry on low heat.
Iron at low heat when needed.
Do not dry clean.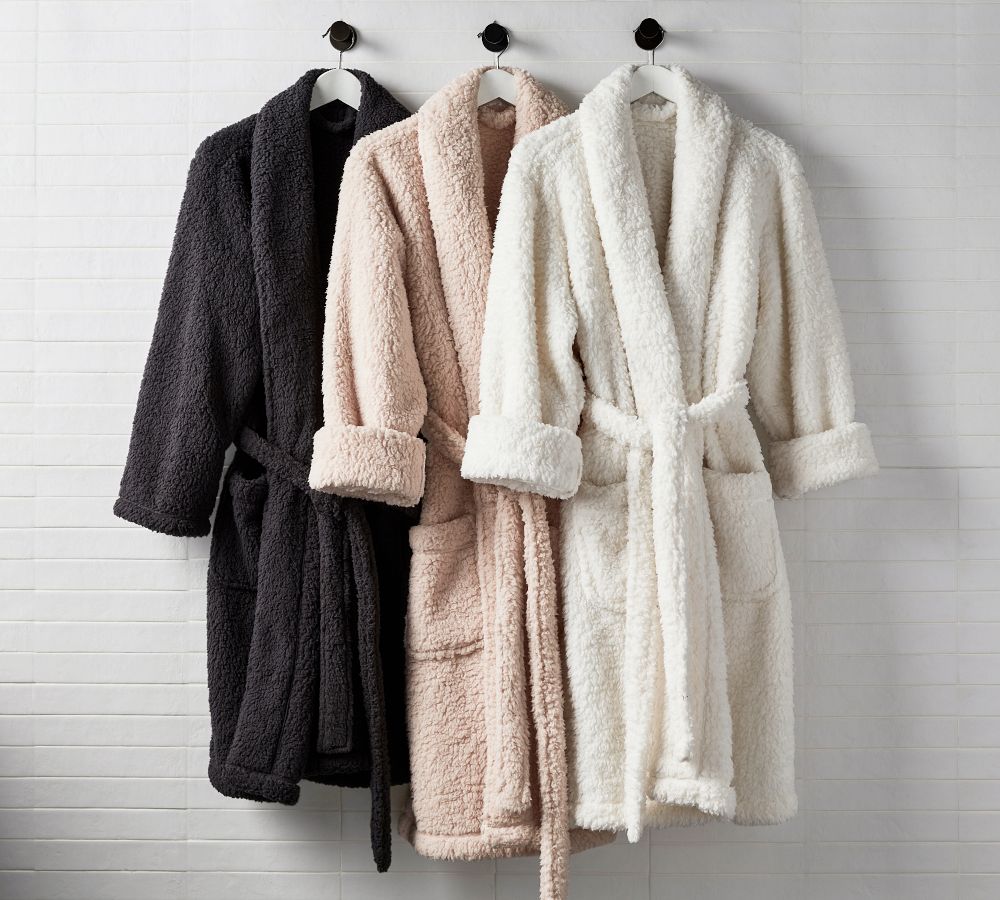 Women's dress sizes:
2-6
Men's shirt sizes:
35-37
Overall (neck to hem):
41" l
Chest Girth:
50" w
Shoulder To Shoulder:
18" w
Sleeve (centre back to wrist):
31" l
Sweep (at bottom):
24" w
Pocket (2):
6" w x 7" h
Belt Length:
72" l
Women's dress sizes:
8-10
Men's shirt sizes:
38-40
Overall (neck to hem):
44" l
Chest Girth:
54" w
Shoulder To Shoulder:
19" w
Sleeve (centre back to wrist):
32" l
Sweep (at bottom):
25" w
Pocket (2):
6.5" w x 7.5" h
Belt Length:
76" l
Women's dress sizes:
12-14
Men's shirt sizes:
42-44
Overall (neck to hem):
47" l
Chest Girth:
58" w
Shoulder To Shoulder:
20" w
Sleeve (centre back to wrist):
34" l
Sweep (at bottom):
27" w
Pocket (2):
7" w x 8" h
Belt Length:
80" l
Women's dress sizes:
16-18
Men's shirt sizes:
46-48
Overall (neck to hem):
50" l
Chest Girth:
62" w
Shoulder To Shoulder:
21" w
Sleeve (centre back to wrist):
35" l
Sweep (at bottom):
29" w
Pocket (2):
7.5" w x 8.5" h
Belt Length:
86" l