Rattan Orbs with Twinkle Lights - Set of 2
Like a pair of rustic chandeliers, these rattan orbs add soft light, natural texture, and the carefree look of a countryside holiday. Airy, casual, woven rattan has an easygoing vibe that makes the festivity more relaxed, adding character and toasty colour.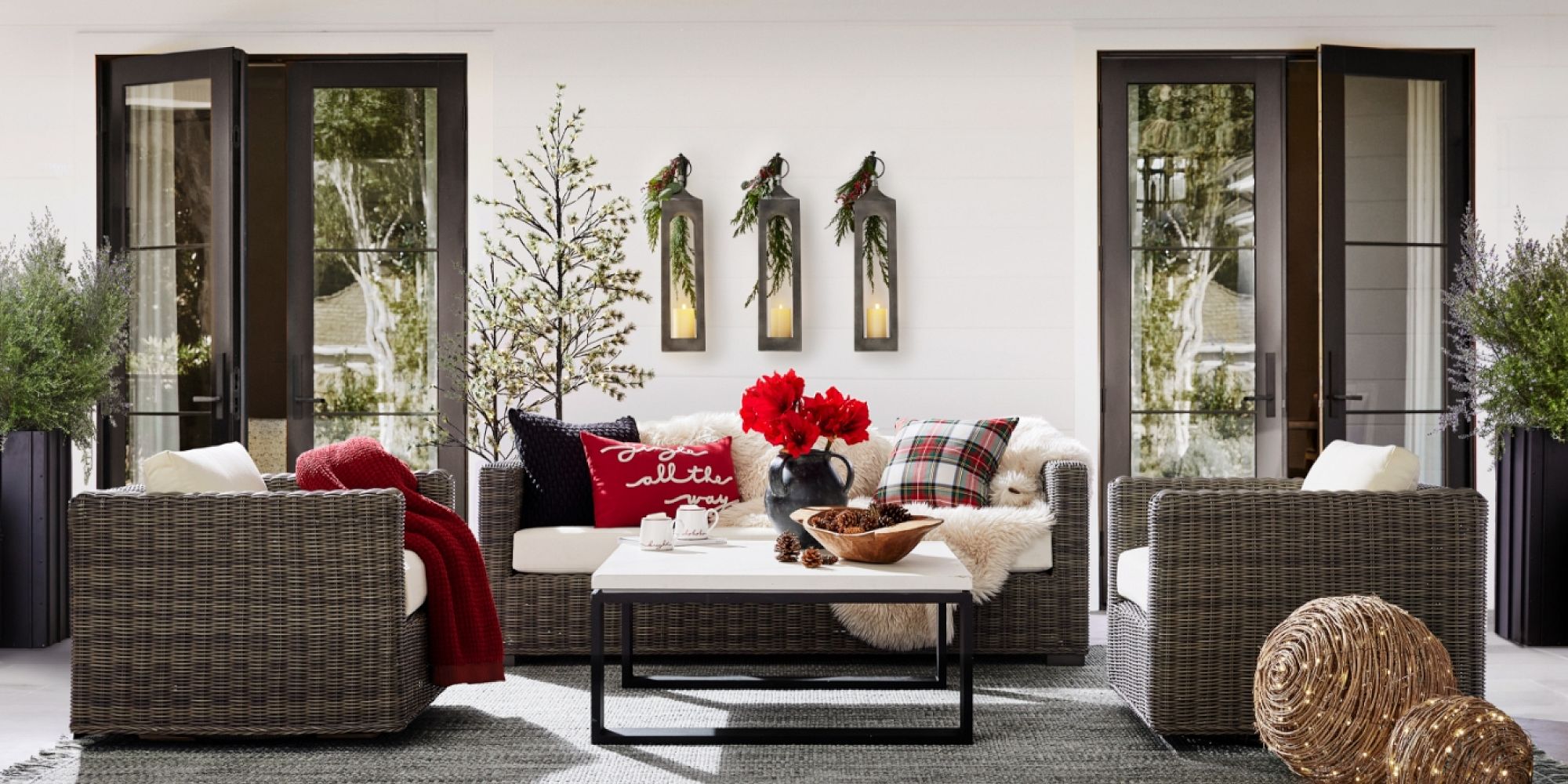 Handcrafted from rattan.
Lightbulbs included.
Outdoor safe.
Plug-in.
Set of 2 includes 1 of each size.
Imported.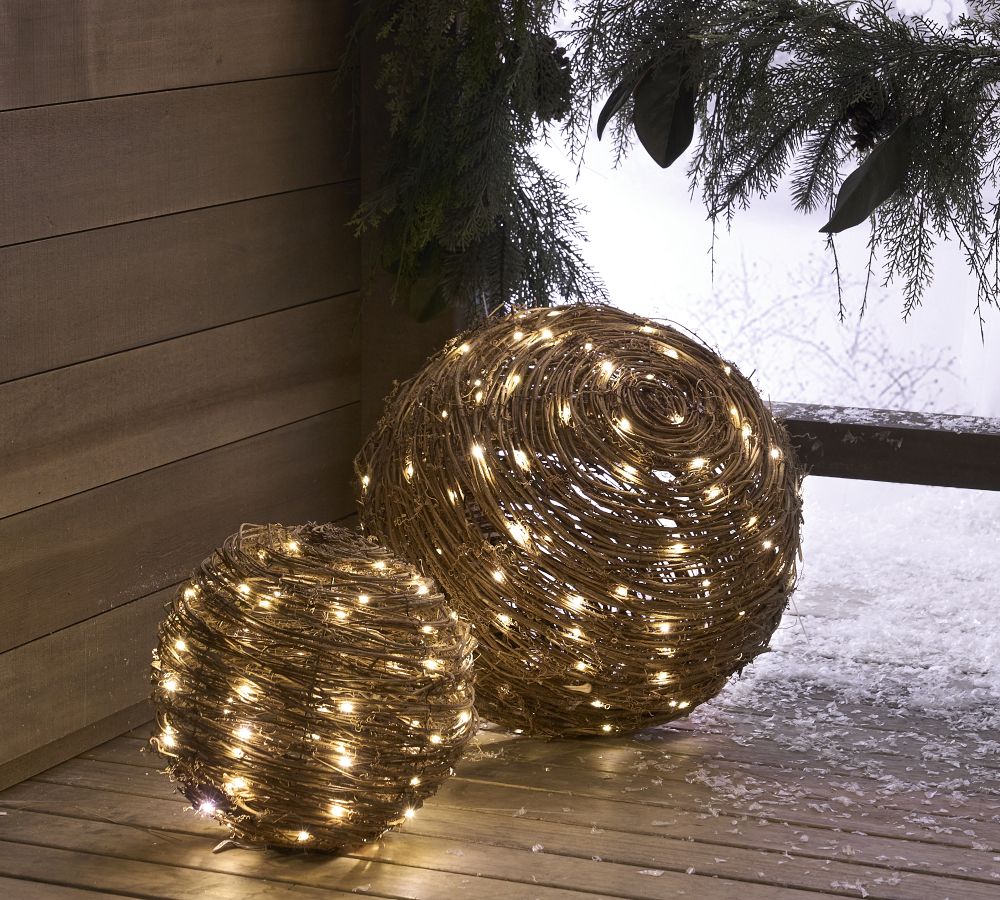 Overall:
12" diam
Lights:
80
Overall:
18" diam
Lights:
150