Astor Oversized Rectangular Mirror
Limited Time Offer
$
453
$
566.58
A wide beveled, mirrored frame surrounds this looking glass, giving it an outsize presence that belies its compact size.
Mirror glass over MDF.
MDF is an engineered wood that lends exceptional strength and ensures the product's structural integrity over time.
Can hang vertically or horizontally.
Beveled glass.
Mounting bracket and hardware included.
Imported.
Clean mirror with standard glass cleaner.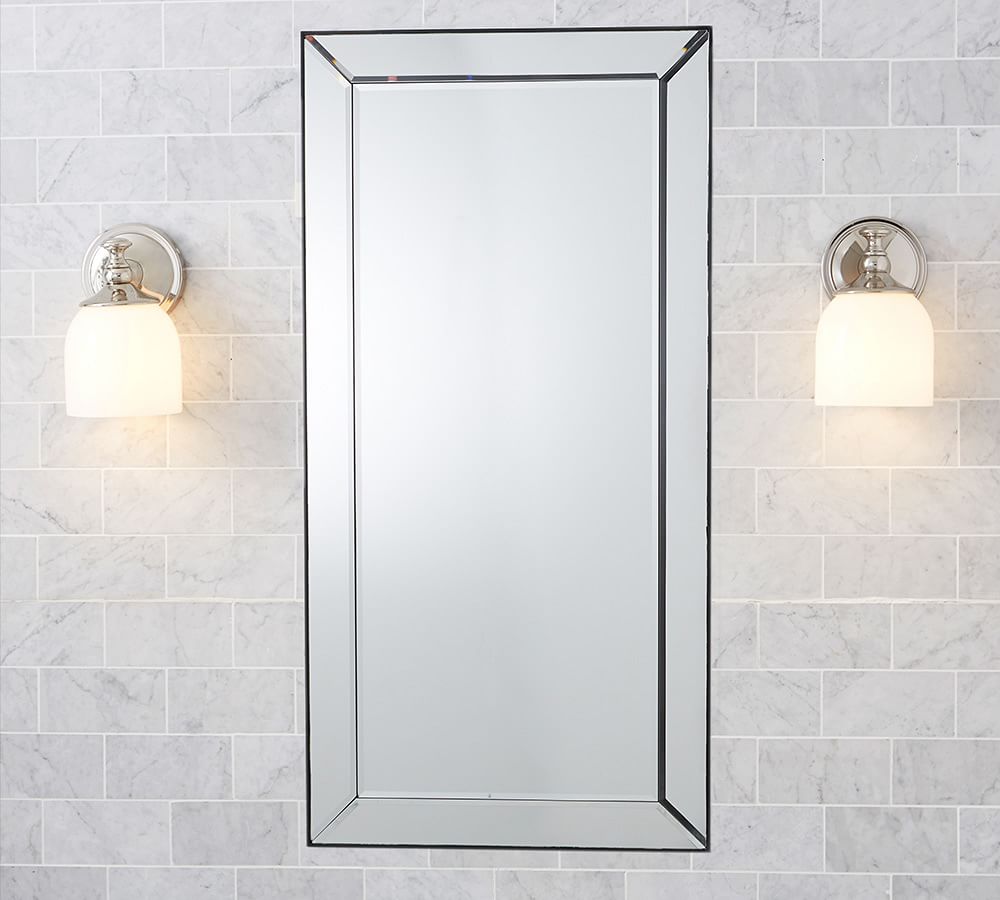 Overall: 24" w x 48" l x 1.5" t
Weight: 51 lbs
SHIPPING & RETURNS
Flat Rate Delivery
An unlimited number of eligible furniture and select non-furniture items can be delivered for one flat rate per shipping address. Your order will ship when all items are ready for delivery. Fee varies by location and order total.
See your rate
White Glove Service
Items are delivered to your room of choice by appointment, then unpacked and fully assembled by a skilled two-person team. Includes packaging removal and recycling. Fee varies by location and order total. (Doorstep delivery does not include assembly)
Learn more
Return Policy
You can return eligible items within 30 days of receiving an order or 7 days for Quick Ship upholstery items for a refund of the merchandise value. Made-to-Order furniture is not eligible for returns.
See returns policy