Beachcomber Handwoven Seagrass Oversized Lidded Basket
Limited Time Offer
$
453
$
567
Our Beachcomber baskets are handwoven from sustainable natural fibres that are richly textured and bring a casual, easy style to home organization. Ideal for stowing pillows, throws, towels and other everyday necessities, this oversized lidded basket is as versatile as you need it to be.
Handcrafted of round bar, braided natural seagrass and Abaca twine.
Features a clear gloss lacquer.
Imported.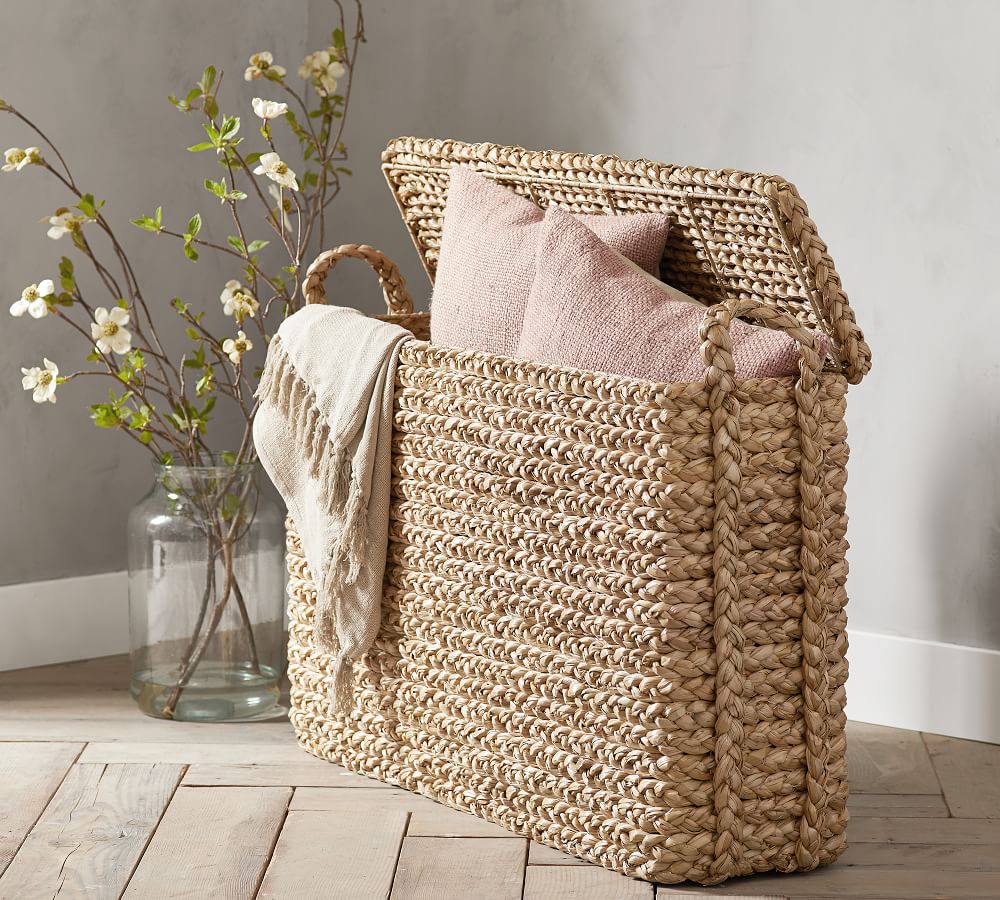 Overall (with handles): 46" wide x 12" deep x 30" high
Handle: 6.75" wide x 5.5" high
Weight Capacity: 40 pounds
Care
Wipe with a soft, dry cloth.
SHIPPING & RETURNS
Flat Rate Delivery
An unlimited number of eligible furniture and select non-furniture items can be delivered for one flat rate per shipping address. Your order will ship when all items are ready for delivery. Fee varies by location and order total.
See your rate
White Glove Service
Items are delivered to your room of choice by appointment, then unpacked and fully assembled by a skilled two-person team. Includes packaging removal and recycling. Fee varies by location and order total. (Doorstep delivery does not include assembly)
Learn more
Return Policy
You can return eligible items within 30 days of receiving an order or 7 days for Quick Ship upholstery items for a refund of the merchandise value. Made-to-Order furniture is not eligible for returns.
See returns policy